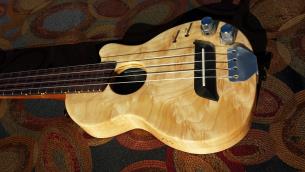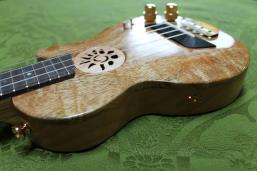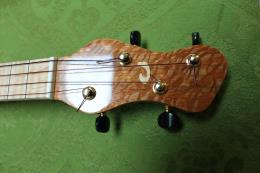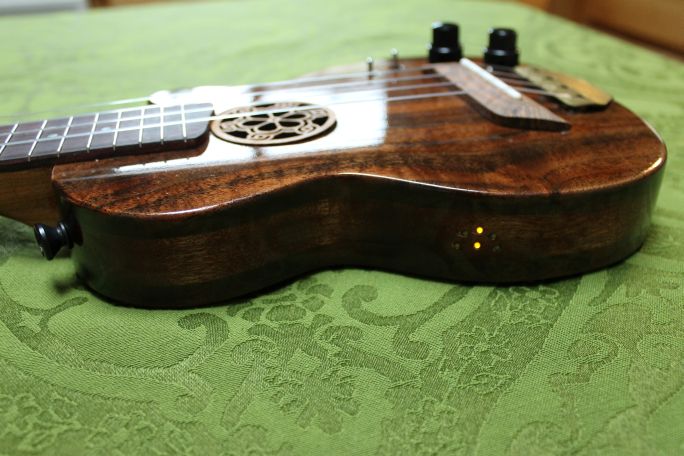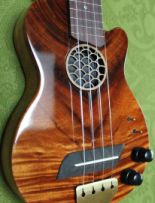 Inspired and Custom self-contained electro-acoustic ukulele's.

Please Note: The instruments in these videos are NOT plugged into amplifiers or external fx pedals or anything. What you hear is the sound emanating from the instrument in the room. Now, sit back and have a listen .  .  .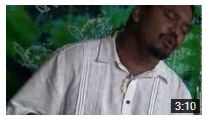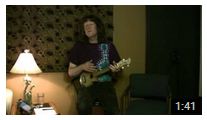 Ukelation is a unique electro-acoustic ukulele. It's an electric solid body but with built in sound system, effects and power. That makes it acoustic. You can play it anywhere. The Ukelation ukulele makes its own sound of the strings with reverb and more effects if you wish. No need to plug it in anywhere to jam with the best. It has the sustain of an electric, the sound of a low G tuned tenor but with the body size of a soprano electric. Easy to travel with this uke. It slips under your seat on the plane.

email us at
ukelation@rocketmail.com
to ask questions & discover how to get one. Start thinking about the possibilities.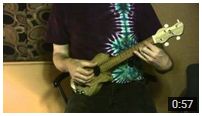 Listen to the flanging effect.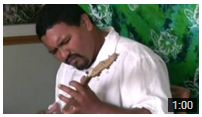 Listen to some jamming with repeat echo.

Copyright 2013, Ukelation and Pacific Technical Services, Woodinville, WA

What you can choose
-Shape, standard or cutout

-Fingerboard wood    

-Headstock wood

-Body face wood

-Knob colors

-Tuner colors         

-Tailpiece metal color

What you can't

All ukes have a

-soprano size body

-Bone nut and saddle

-piezoelectric pickup

-non-metal strings

-sound system + effects

Note: in some cases certain wood types will look better with gold rather than silver. We will highly recommend the color that suits the chosen wood.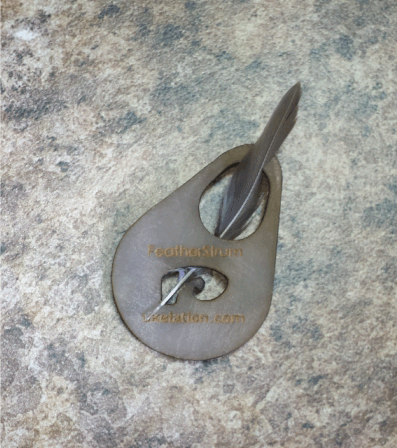 The FeatherStrum pick

from ukelation

The very soft pick for playing the ukelation quiet.

The very soft pick for playing the ukelation loud!

Created and hand built by inventor, luthier & electronics engineer Monty Ross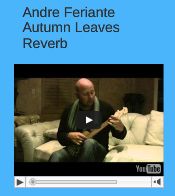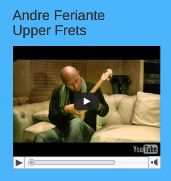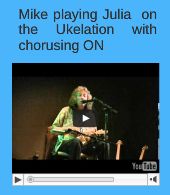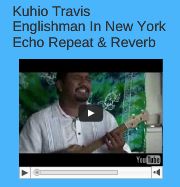 What does it sound like plugged in on stage?

Here is an example.

Here is Andre Feriante. A stringed instrument virtuoso. This talented musician has Italian heritage and makes his home on the Pacific coast. He plays flamenco guitar, ukulele, harp guitar, banjo and a wonderful growing collection of stringed instruments. He has released an album with nothing but ukulele called Novella. Here he is test driving the Ukelation.

So what is this thing called Ukelation?

Take a Listen to a Ukelation ukulele - Click on a video below